In this thread I try to explain how to do a simple car graphic. Sorry that all in images is in Polish but I'm Polish and I work in polish version of GIMP 2,8. I translate what is necessary in every step, so don't worry
Part of the things you have to deduce but I am sure that you can do it.
1. You have to have a images of car, which you wanna have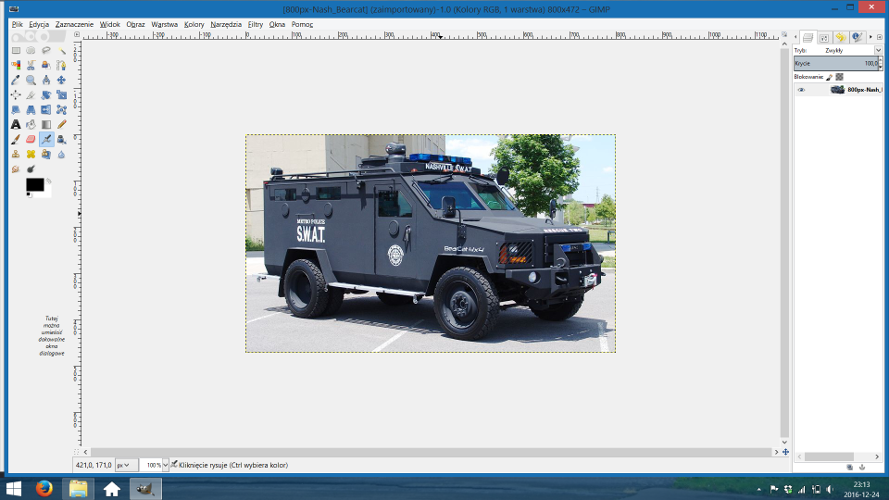 For Examples : I use in this case a SWAT bearcat which I found on wikipedia (
pl.wikipedia.org/wiki/Niewojsk…dia/File:Nash_Bearcat.jpg
)
2. Add alfa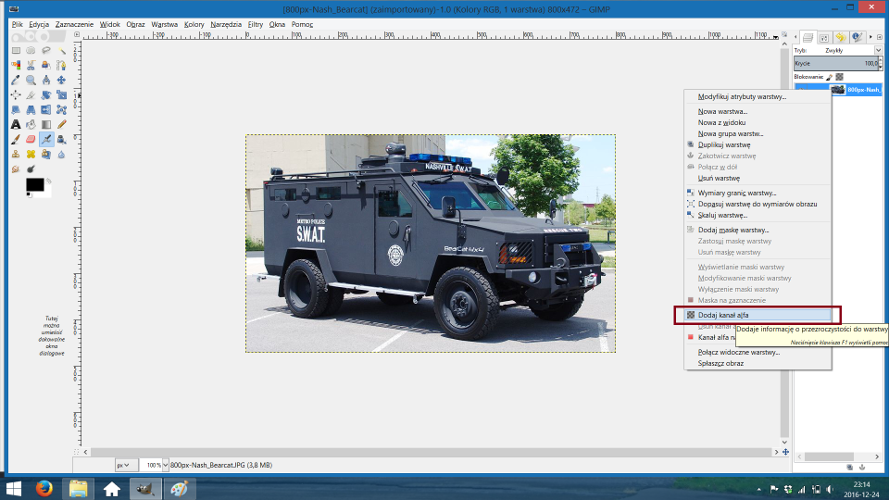 with right mouse button clik and choose alfa canal or in second way
3. Cutting background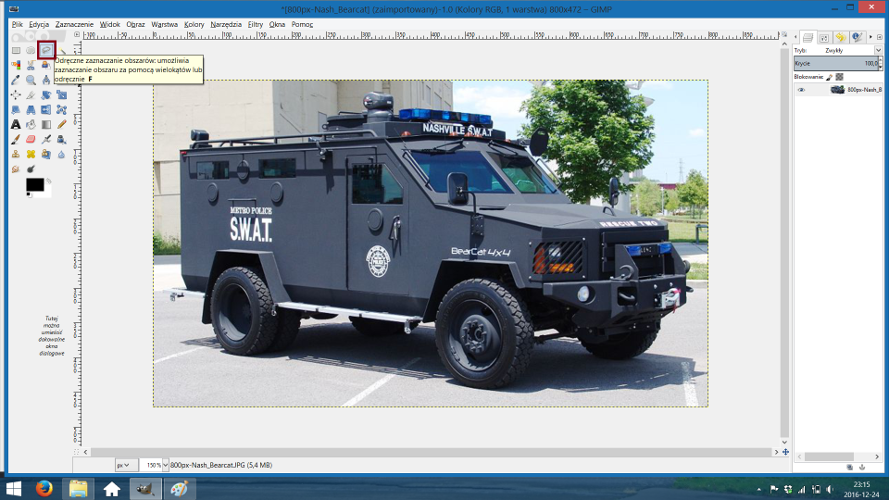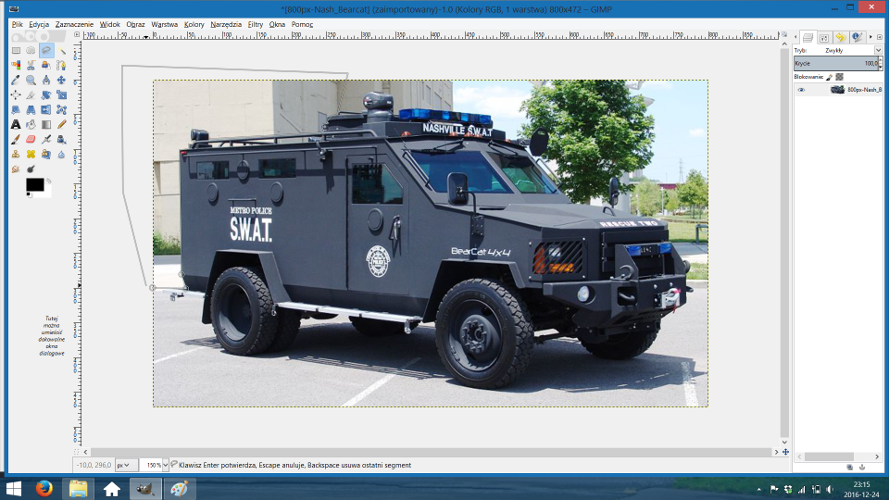 with left button we mark the area, to end click to the first point.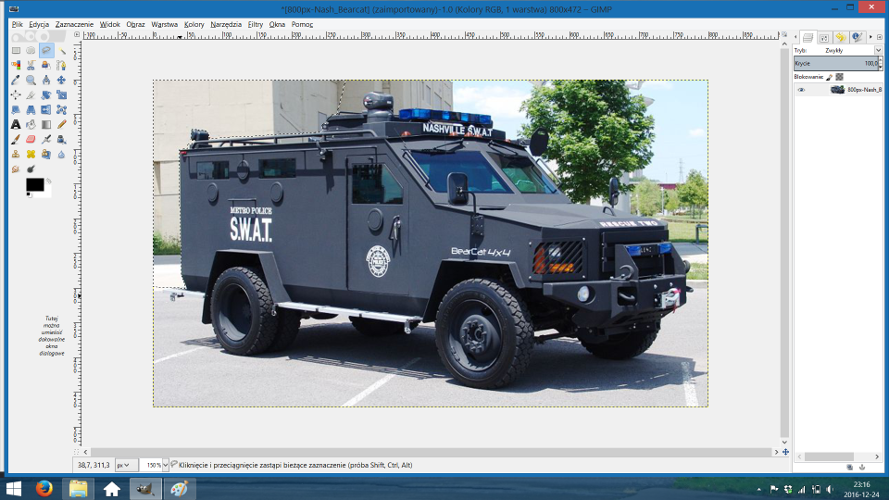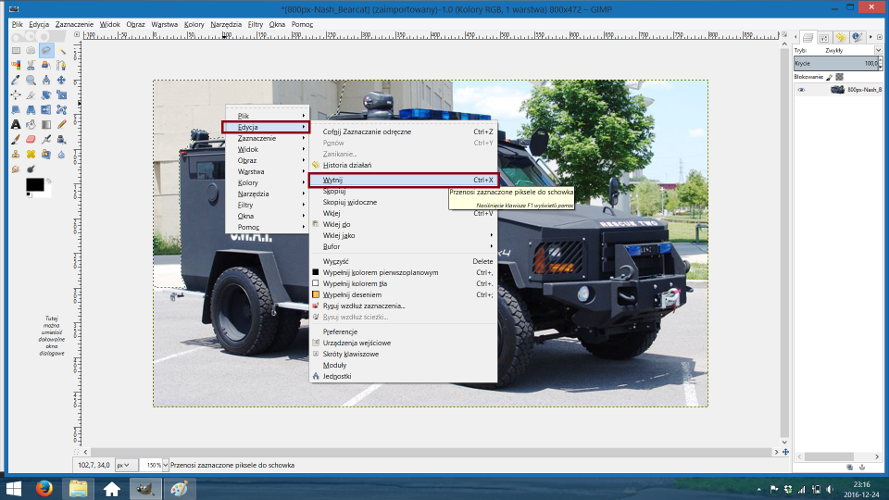 now click right button edition and cut.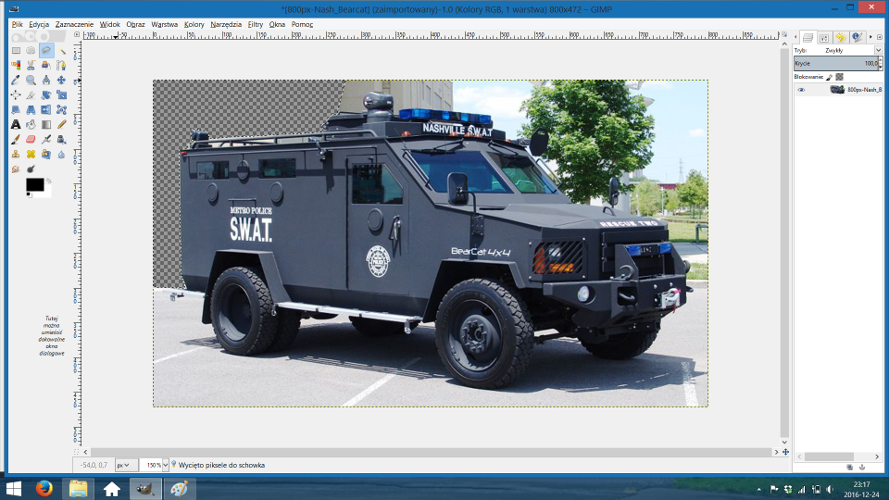 more more more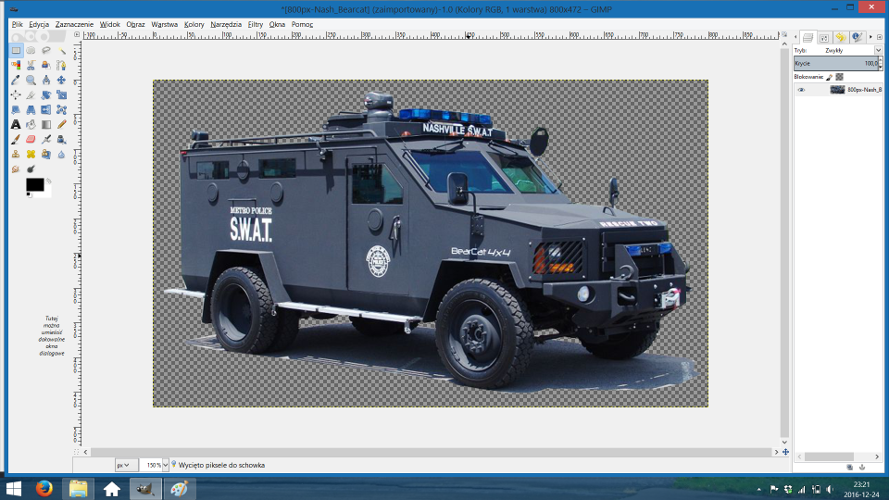 and done with this step.
4. Reduction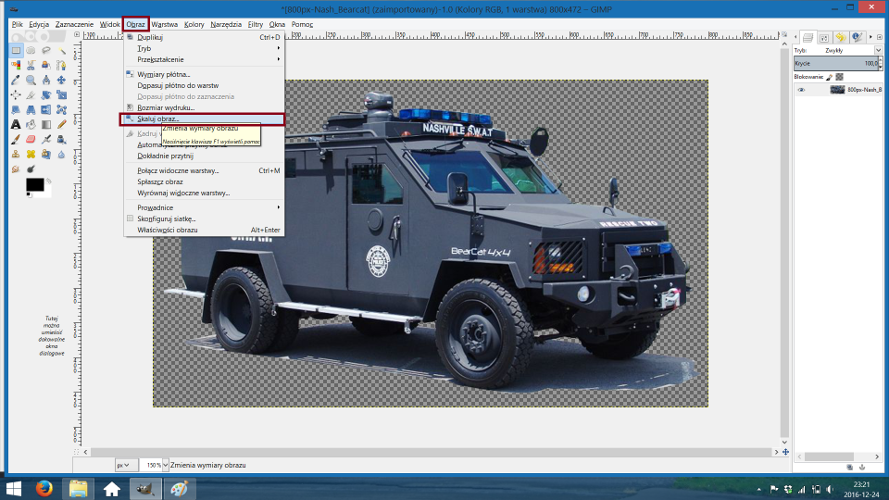 image -> scaling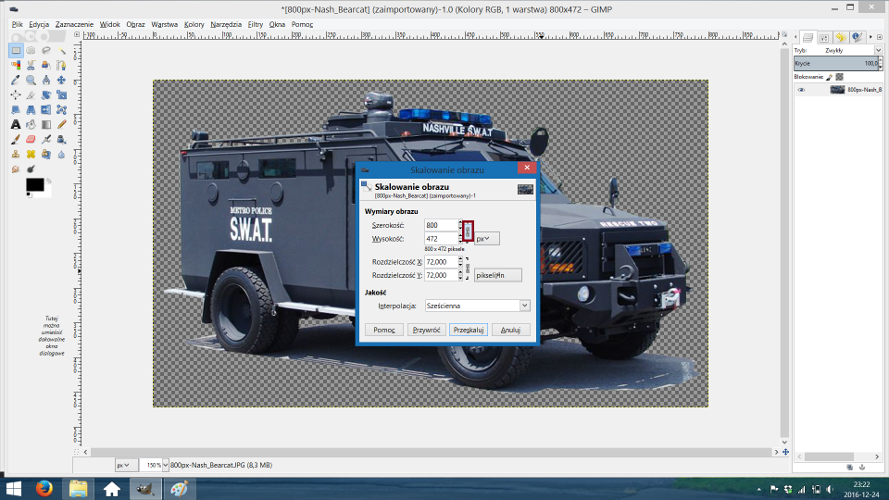 this mark should be close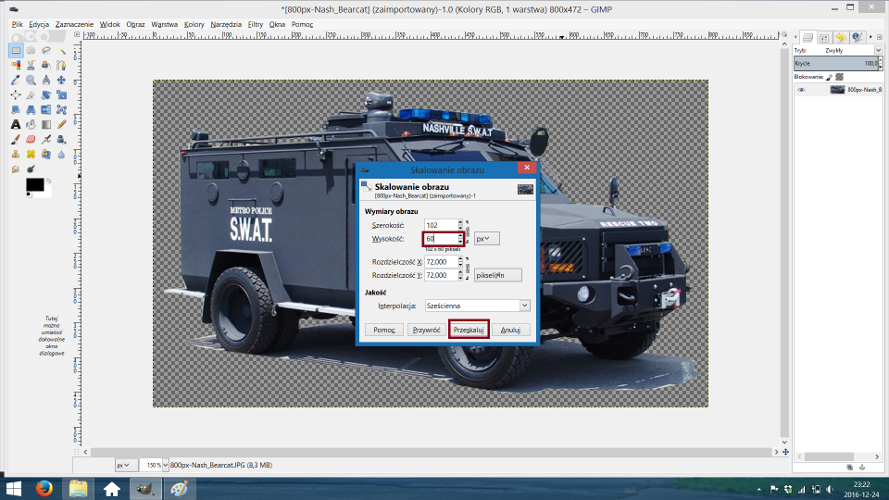 choose the height (I use 60 or 40 px) and scaling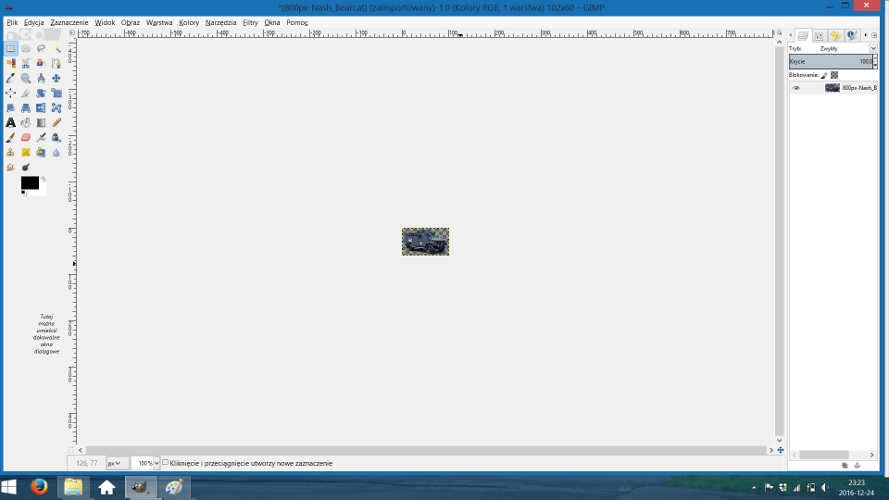 done.
5. Save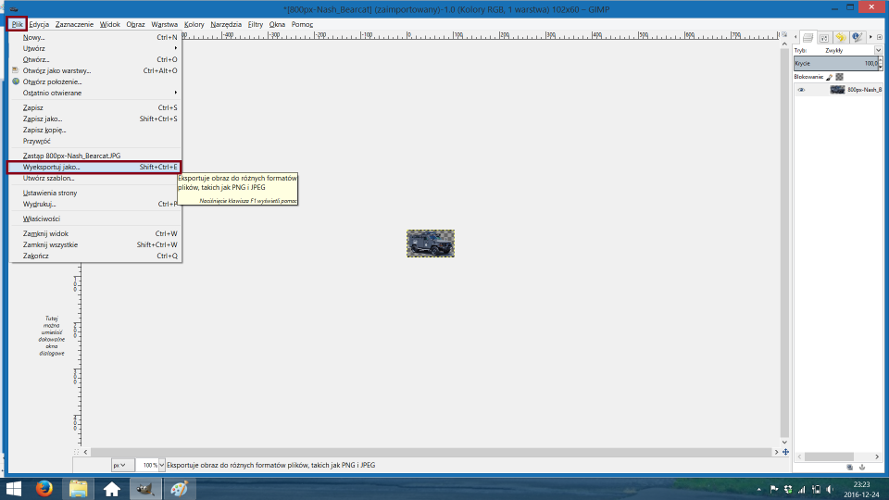 file -> export as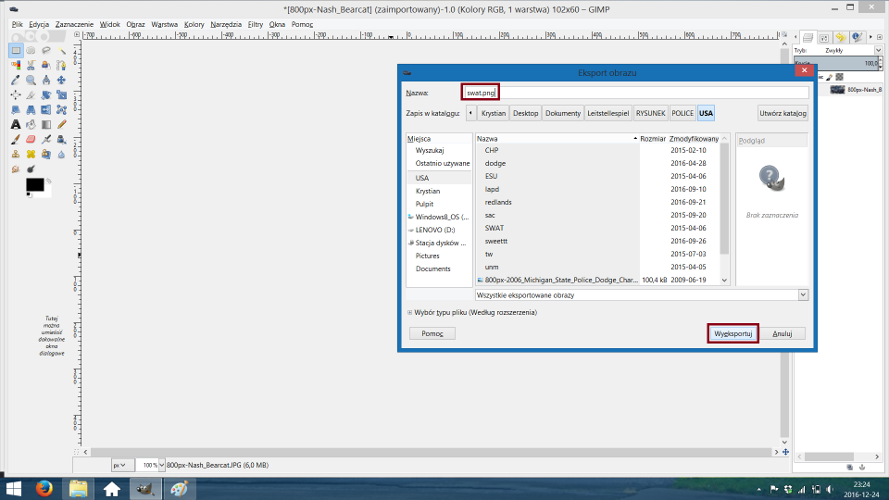 name with
.png ( it is really important to have Transparent Background) and export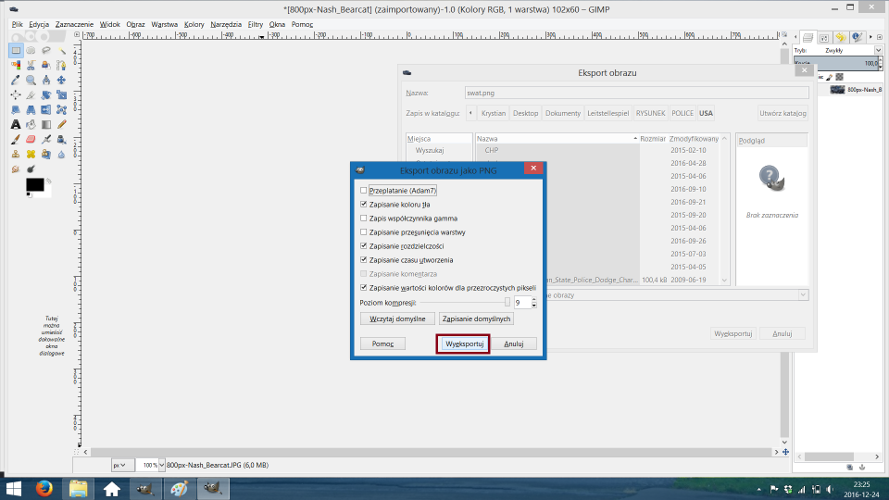 and export.
6. emergency lights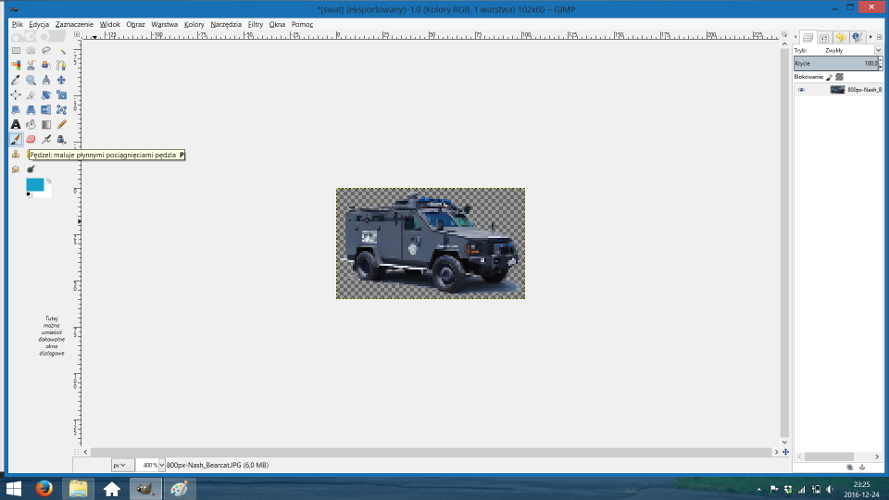 you can increase picture by "magnifying glass" or shift/ctrl with a roll of the mouse( This does not change the main image size )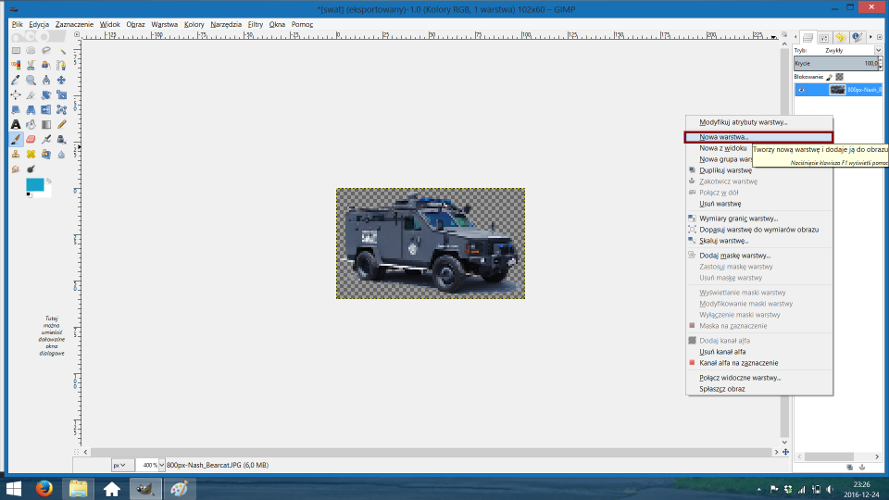 add new channel (right mouse button)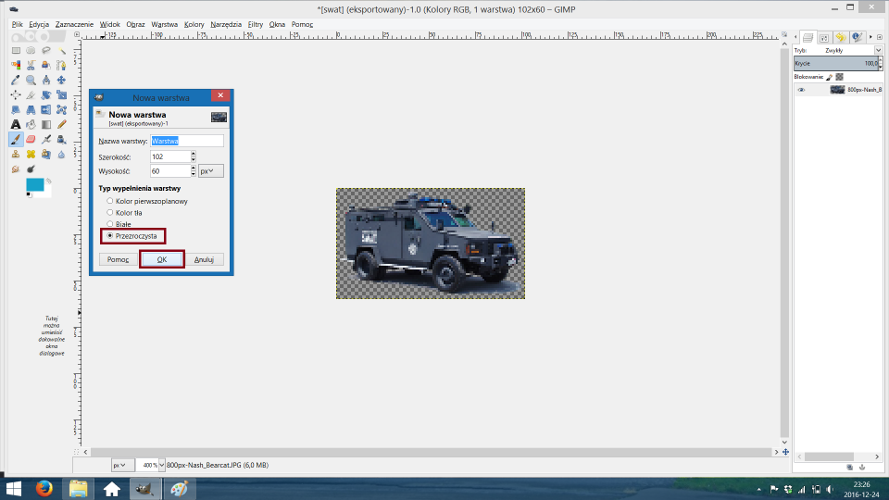 transparent and OK
new chanel move down and choose with lef mouse button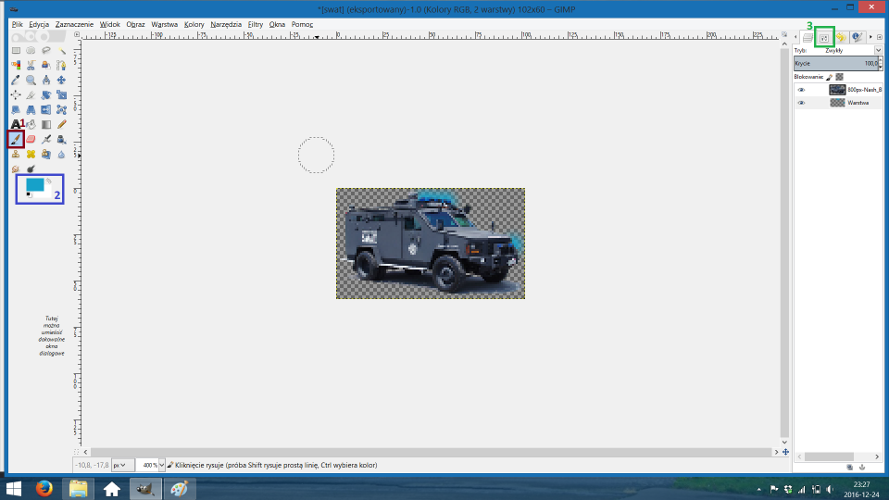 1. brush , 2. choose color 3. brush options, e.g., size etc.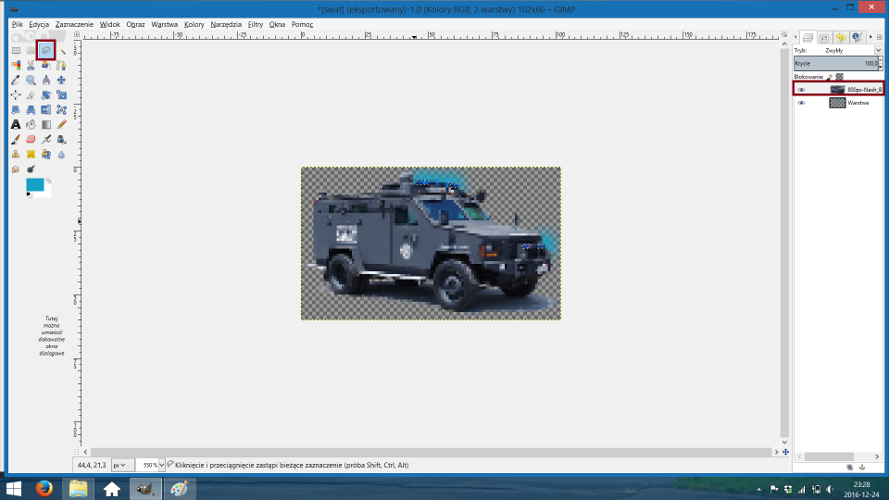 now choose a pictures channel and use a lasso. TIP you can mark more area when you use a shift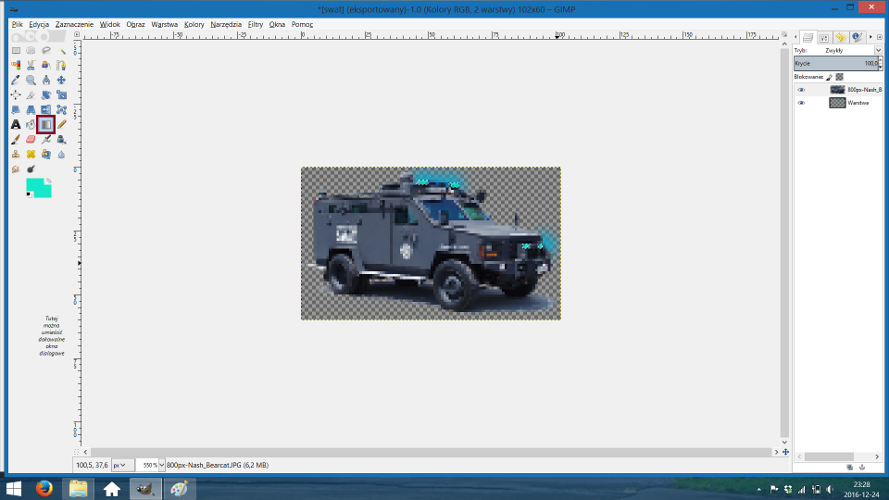 fill marked areas with this( you can choose a little lighter color)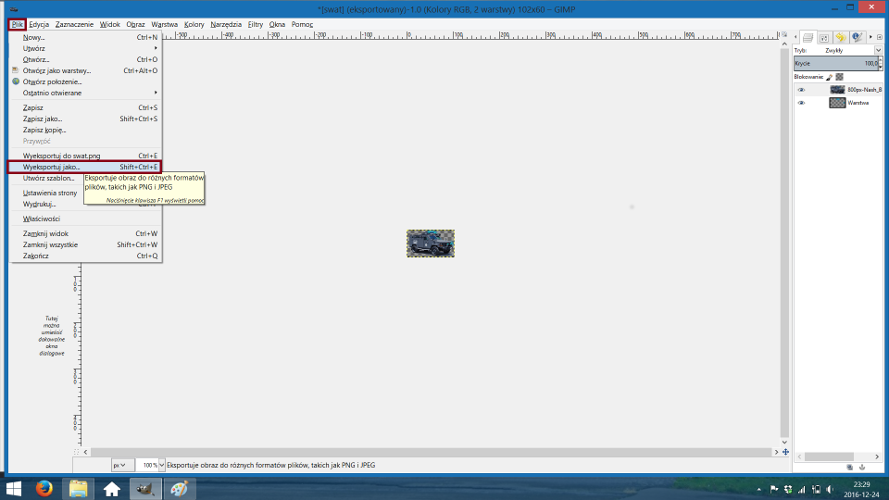 Save as previously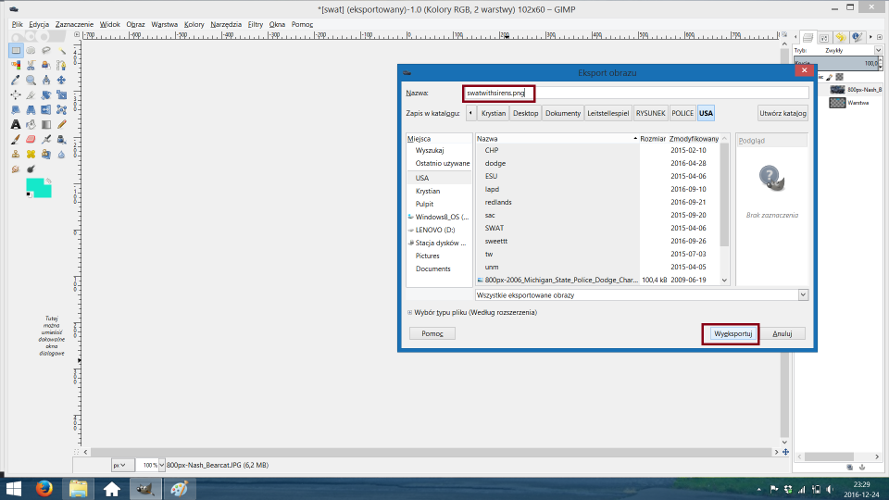 DONE!


I hope that I helped
PS. Merry Christmas and happy new year